The real luxury is here.
A life that enriches both body and mind
It's here in Shimomaki village.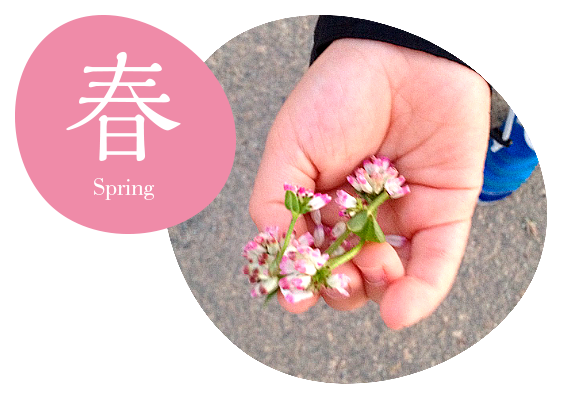 In March just after the spring thaw, the first edible wild plant shows its face: it is butterbur shoot which called "Fukinotou" in Japanese. It has a little bitter taste and usually cooked as Tempura or a mixing with Miso (fermented soybean paste). Yellow Japanese which hazel, white magnolia kobus, pale pink wild cherry blossoms, all of those colorful wild plants paint the face of the mountain little by little.
In early April, the swallows which have stayed in the south during winter come back. They tends to make their nest at where human lives, so it is a custom that making a small window to let swallows into a house and a workplace. In return for using a place to built a nest, they eat a lot of harmful insects for humans. Thus, swallow and human have been coexisting since long time ago.
The first job in spring is planting seed potatoes. In April and May, the work in rice field is crazily busy, however at the same time we never forget to feel the season through eating seasonal edible wild plants.
When the water starts getting into the rice field, thousands of flogs start croaking. It is the time to change from quiet winter nights to summer bustling nights with whole night of great chorus by many flogs.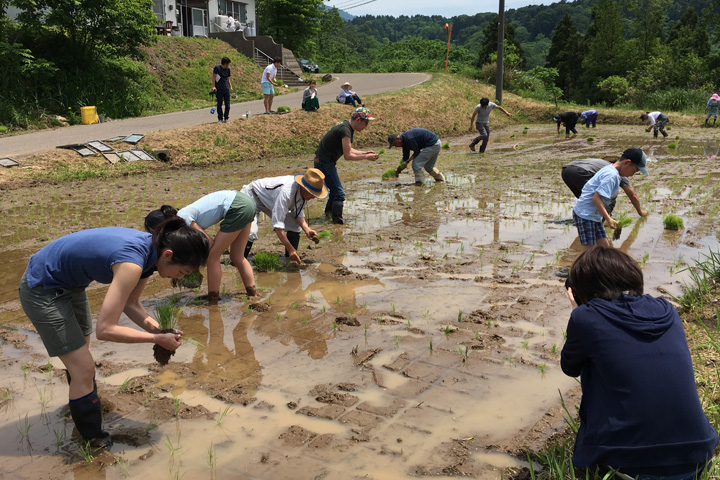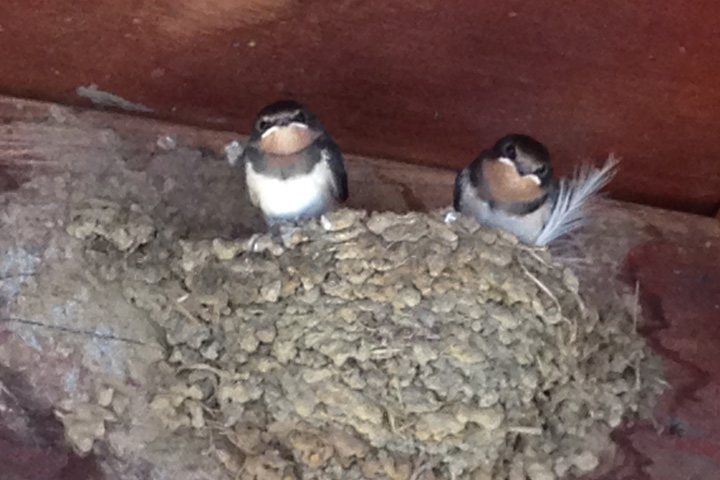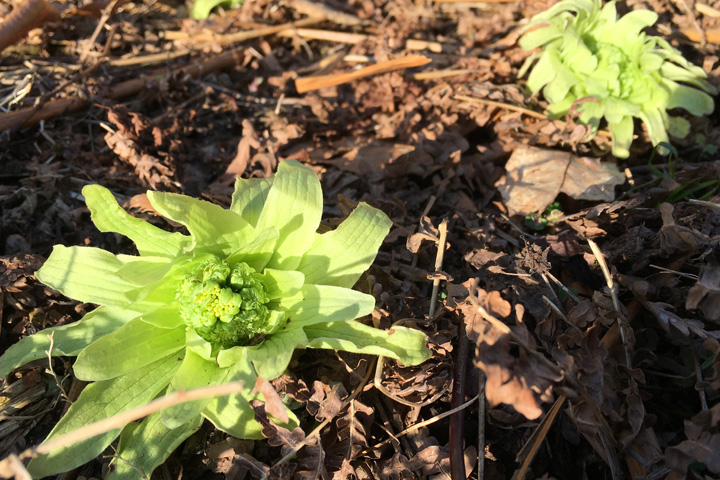 At the same time as the rainy season comes, lightning bugs start flying.
When you look up at the stars, you would be amazingly satisfied with a star-filled sky and beautiful milky way.
In a rice field, countless larvae of a dragonfly emerge, and you witness them flying as far as the eye can see. When autumn comes, the color of those dragonflies turned to red, then you would be overwhelmed by the scenery of thousands of dragonflies are flying above the ears of rice.
In a field, so many kinds of vegetables grow such as cucumber, tomato, okra, corn, etc. Since being able to raise a lot of vegetable, you might not need to visit a supermarket to buy vegetables.
Usually the Japanese bush warbler tells us visiting of spring, but you can enjoy hearing the chirping of the bird until summer at around Shimomaki-village. Not only Japanese bush warbler, there are many kinds of birds too. For instance, Japanese white-eye, varied tit, kingfisher, etc. Most of those birds are cute and tell us visiting of the season, but woodpecker is a harmful bird at here. They hold on to an outer wall of the house and make many halls with a sound like a carpenter hammers a nail into a board.
On a summer night, you can enjoy listening to sounds of the fireworks with drinking draft beer or cold sake. It would be so nice to enjoy drinking until midnight, but do not forget the pleasure to catch stag beetles from early morning.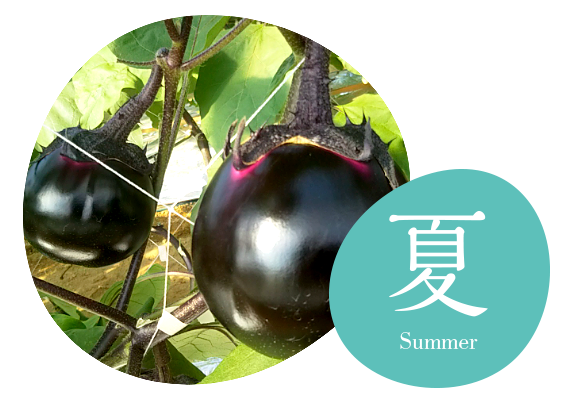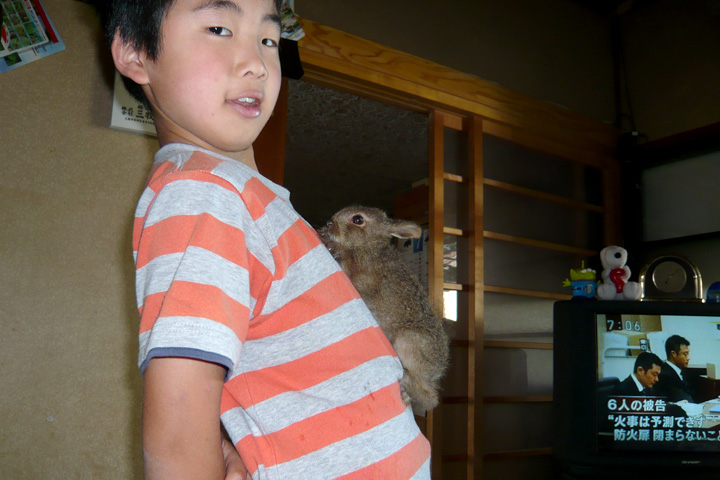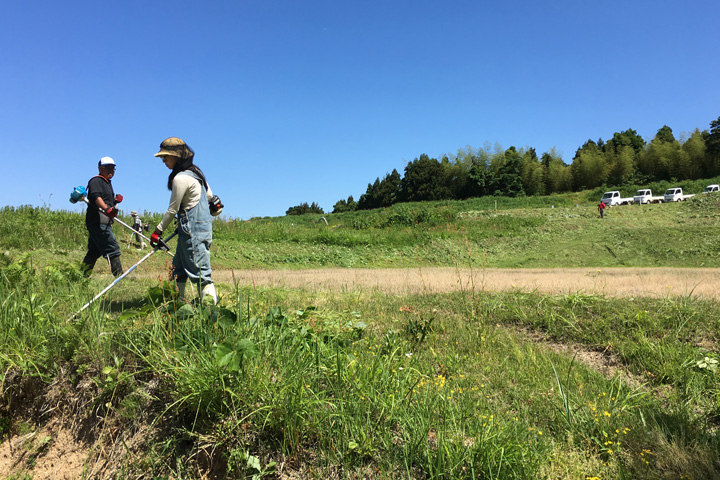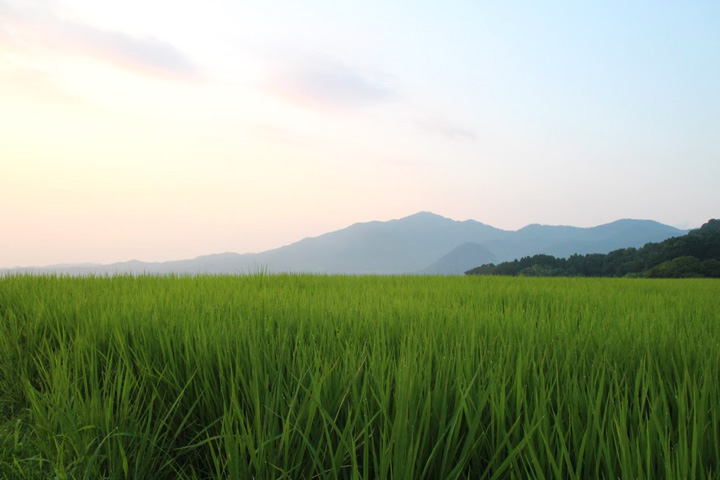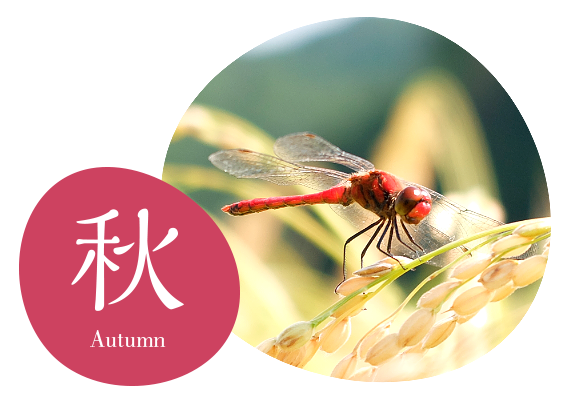 When you start feeling a little bit of the cold at evenning, the mountain also starts turnig red and yellow, and you would notice the coming of the harvest season.
Not to mention a good and gold colored rice crop, there are a lot of products from the land. For instance, a chestnut, a walnut, an akebia, a wild grapes, a raspberry, a Japanese persimmon, etc. Those products are very nice and yummy, so you would understand why wild animals such as a raccoon dog can get fat before winter comes.
Almost all works at field and rice field end before November, then making a pickled Japanese radish and a dried persimmon begin.
One of the delights in autumn is going mushrooming in the woods, especially you can pick nameko and oyster mushroom off.
Cleaning around house and gathering fallen leaves, then making a roast sweet potato is another delight in autumn.
Singing of a criket and a "bell-ringing" criket would take you to the great sleep every nights.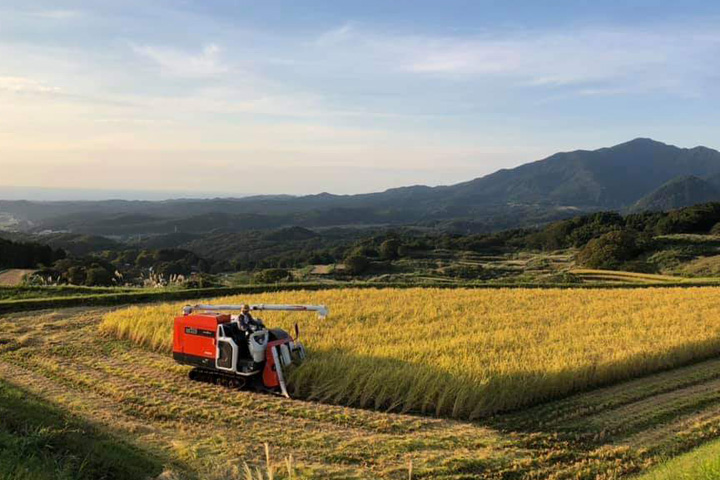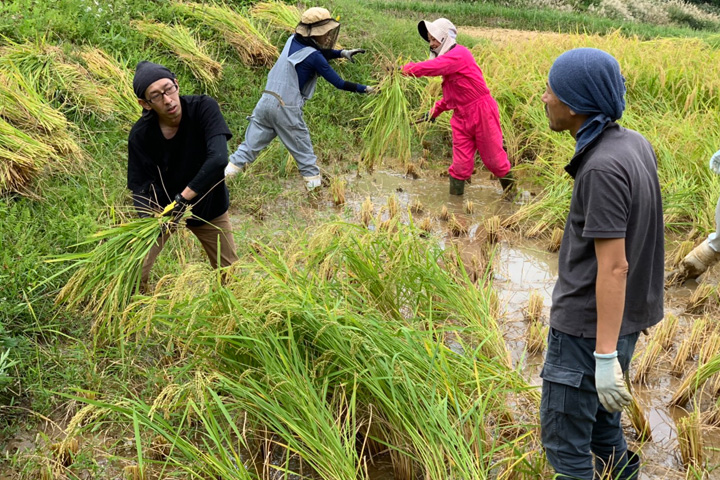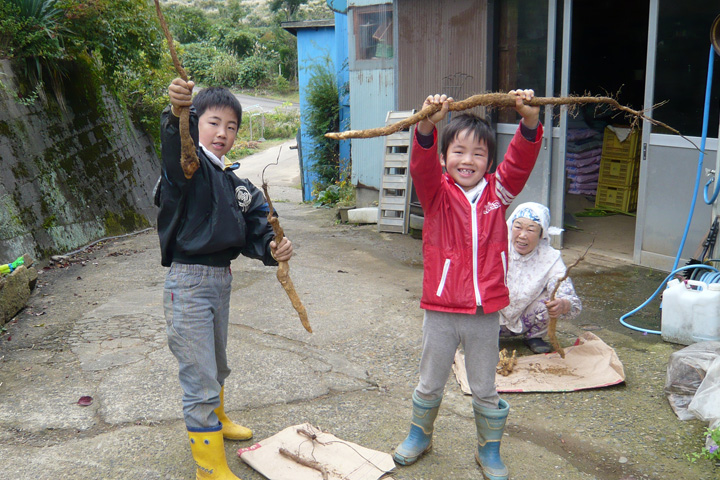 The best thing of all, snow stands out in Niigata winter.
Raised vegetables under cold environment are sweet and delicious. Eating Soba made with buckwheat and a Japanese yum which harvested in autumn is one of the best things too. A rice cake made from sticky rice which was grown by clear water from Mt.Yoneyama and salt-broiled rock fish are both go great with local sake.
The good point to live in Niigata is that you can relax and take a rest in winter for the next farming season. Generally, snow is considered as nuisance in winter, but it is not always true; it would be totally different when you have other perspectives toward snow. During farming season especially crazily busy time of rice-planting and rice reaping, farmers are exhausted every day. Therefore, many farmers appreciate that snow gives them relax season once in a year. Actually, snow gives residents of Shimomaki-village a slow and calm lapse in winter.
There is completely different night in winter compared with other seasons. Winter night is described by the words silence and stillness.You can hear nothing on a snowy night. Is every sound absorbed by snow?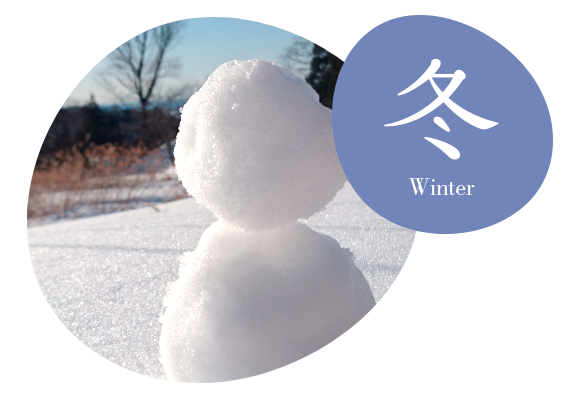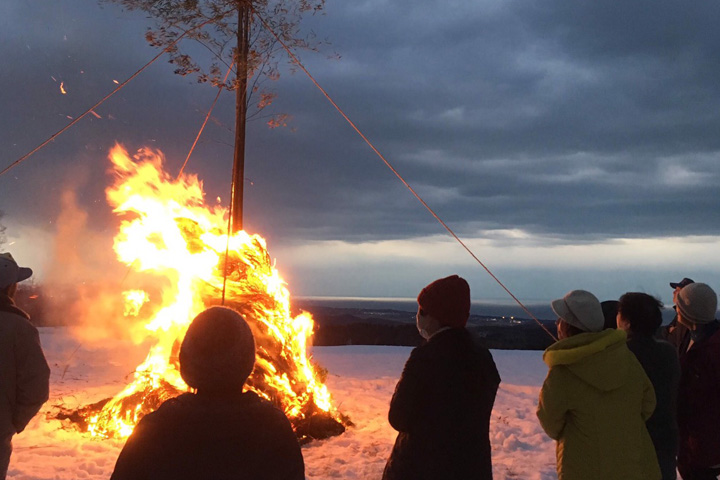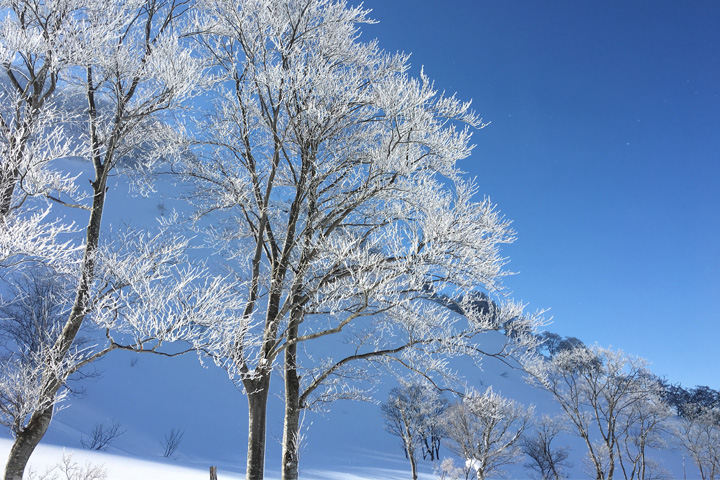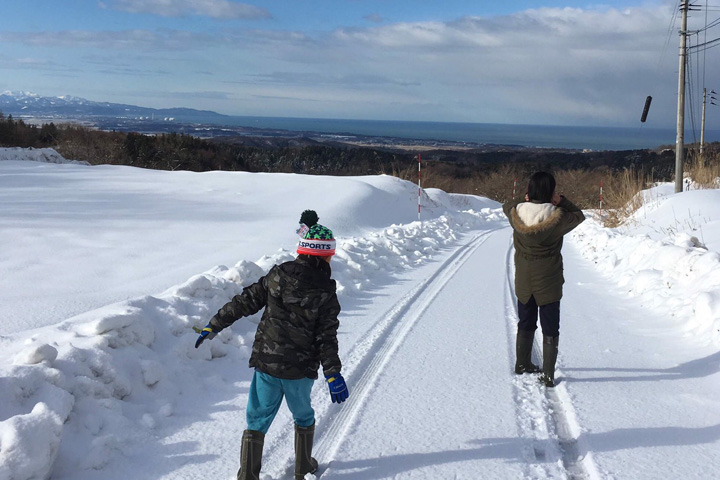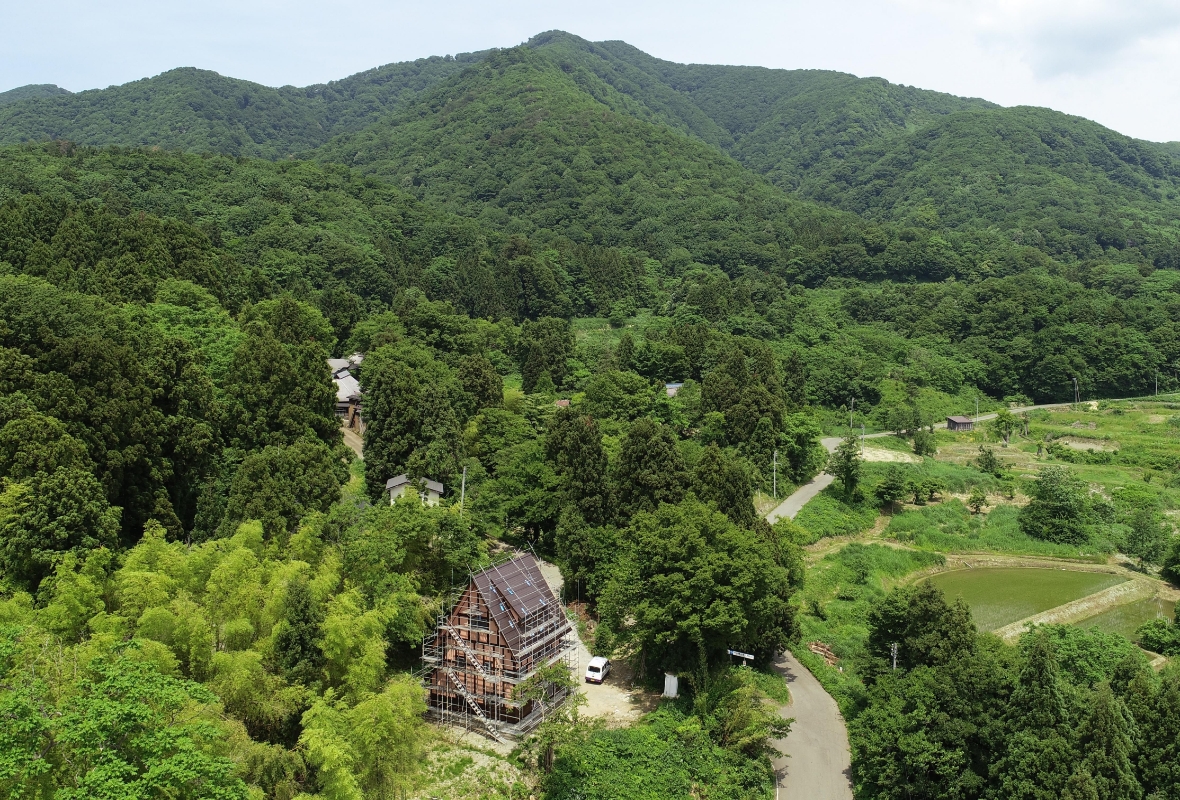 CONTACT
Please contact us about the Karl Bengs house freely.
You can also call us by phone.
TEL.080-5474-7124
Owner / Kazuhiko Nakamura